Flowers are symbol of love and an Australian way of life.  
Townsville florist Daisy Maisy Flowers-where every day is in full bloom-are a leading florist in Townsville. Owned and operated by Hina and offering the widest selection of arrangements & bouquets of fresh flowers in Townsville, whilst being able to promise their ethical origins.
Daisy Maisy Flowers – DMF, is a family owned business. We opened  our  little flower shop in 2002,and since,our team has been creating exclusive arrangements & bouquets for weddings, special occasions, corporate events, and just because…!      
We pride ourselves in our creative designs,which are both contemporary and affordable.  
Our commitment to variety, freshness and styles,has earned us the distinction of being one the sought after florist in Townsville , Queensland.  
No matter what the occasion, Daisy Maisy Flowers has flowers and gifts to express your sentiments. 
If you are reading this right now, we just want to say a heartfelt Thank You for believing in Daisy Maisy Flowers and for your support.
We look forward to see you or hear from you soon.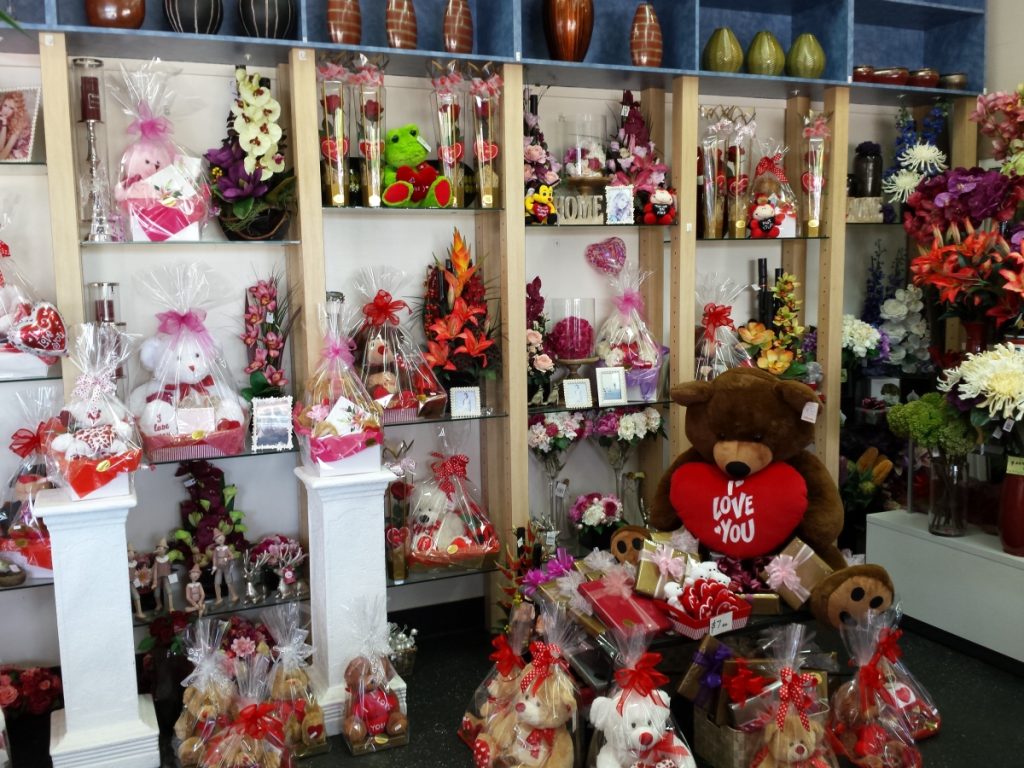 Daisy Maisy Flowers has been helping people reach one another.We are a small family owned Townsville florist, living and working,  with & for the community .       
We  employ locals and do our best to buy locally, or from the nearby region first. Our flowers arrive daily,so you get to enjoy their beauty, for a longer period.
 We create fresh floral designs  for all your special moments and in styles  you desire. Whether it's a small thank you, a lovable gesture or a grand event, Daisy Maisy Flowers has it covered. All our creations are inspired by nature.
Our wide selection of fresh & artificial flowers along with our creativity and experience allow us to provide you with stunning arrangements to decor your home, office or event. Our creations regularly grace numerous weddings, private homes, offices, restaurents, hospitals & hotels in Townsville and its suburbs.
 Another aspect of our business that cannot go unmentioned are the large number of weddings for which we provide beautiful bridal bouquets,corsages, &  centrepieces.
Our diverse clients have come to rely upon Daisy Maisy Flowers for fresh, innovative, personal arrangements that are always of the high quality, no matter the budget.
Call us sometime or drop in, to see some of our works or what we can do for you. We are looking forward to it.
We promise to offer the highest quality flowers and best prices.  
 We value all our customers and at all times,want to provide you with excellent service and deliver the best blooms available. If at any time you are not completely happy or we let you down on any of our products or services, please let us know upon receipt of our product,so we can rectify any errors or oversights that may have occurred. 
 In order to qualify for-Our Promise To You- or in the unlikely event that you find our product less than satisfactory, we must be notified upon receipt of our product,to ensure that some resolution can be made. 
 We are here to help and have a dedicated team which will go the extra mile to ensure that you are satisfied with Daisy Maisy Flower. 
 Thats our promise to you. 
 Thank you for choosing Daisy Maisy Flowers